No sneak peeks here!  It's over 60 images from Holly & Richard's traditional Chinese and western wedding.  We love these two and feel their day is best experienced through the photos but let us tell you just a smidge of what you're seeing :)  Richard and Holly had an early start to the day as they did two traditional Chinese tea ceremonies; one at Holly's parents' home and one at the Seattle Sheraton Hotel.
An important thing to note is how ridiculously fun the lead up to the traditional ceremony is!  The bridesmaids and groomsmen essentially become two warring sides as the groomsmen must complete lots of tasks, trials, and games to gain Richard access to Holly.  The games are totally stacked against the poor boys and hilarious to watch.  They included lots of eating spicy, bitter, and overly sweet concoctions including a wasabi stuffed dumpling just to get inside the house.  But, once all of the tasks were completed, the couple finally got to see each other for the first time that day and the ceremonies could begin.
With all of the vibrant reds on this wedding day, Loren and I decided to have a little extra fun with the images for this blog post and process them to really make those colors pop.  Below, is the entire wedding day and we hope you have as much fun viewing it as we did photographing it!
Congratulations again, Holly & Richard!!!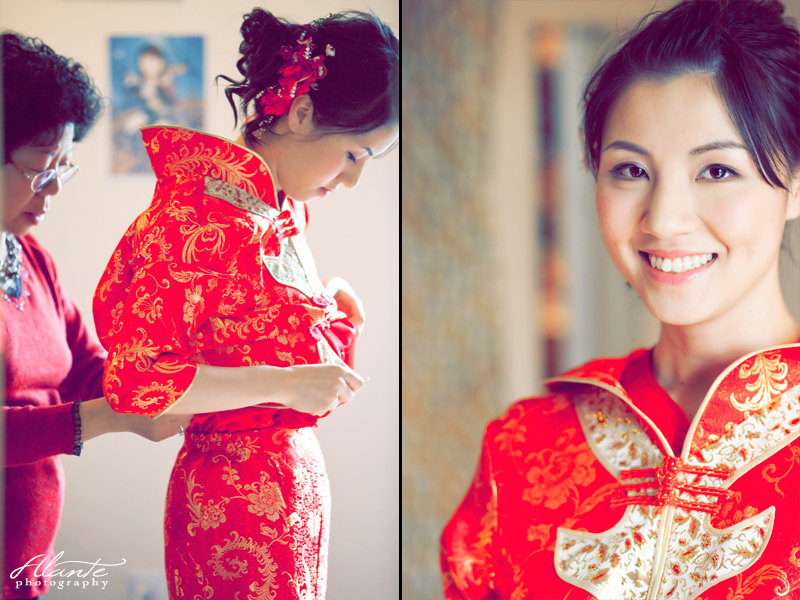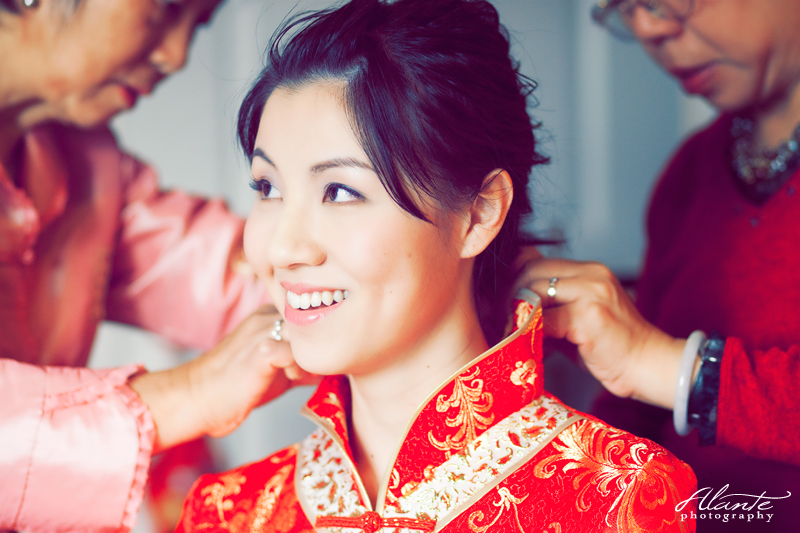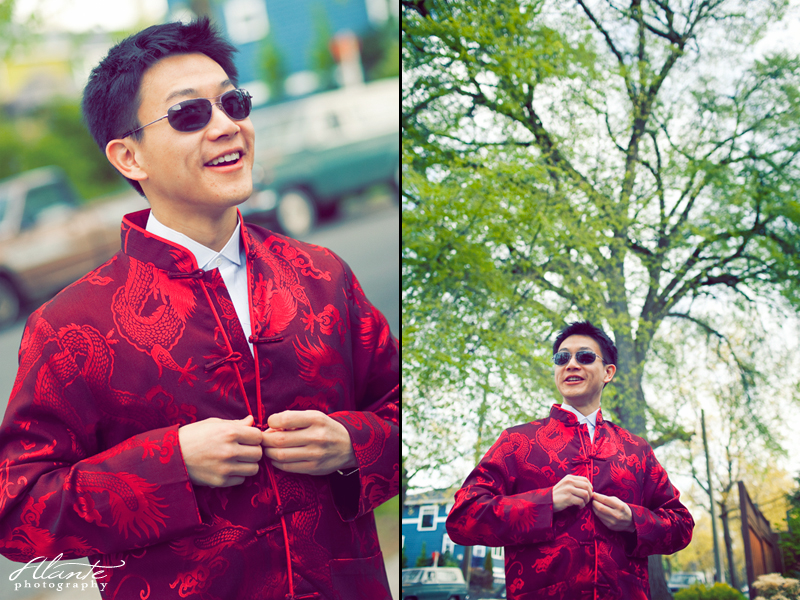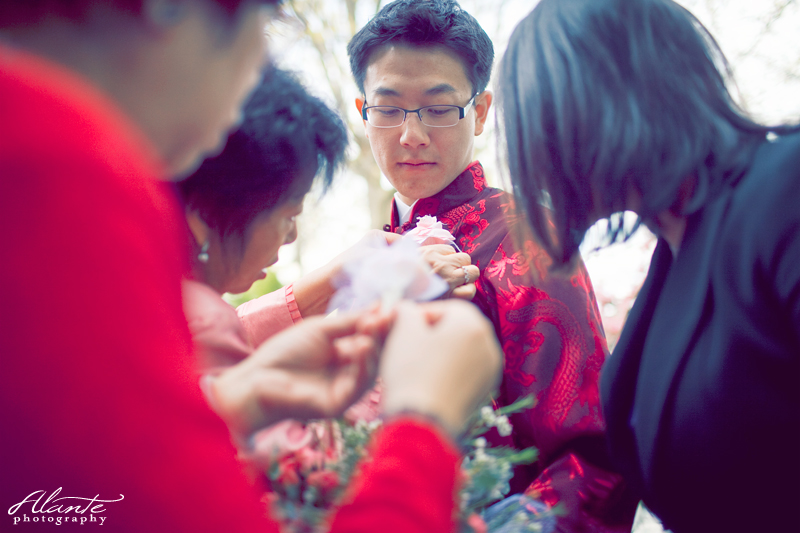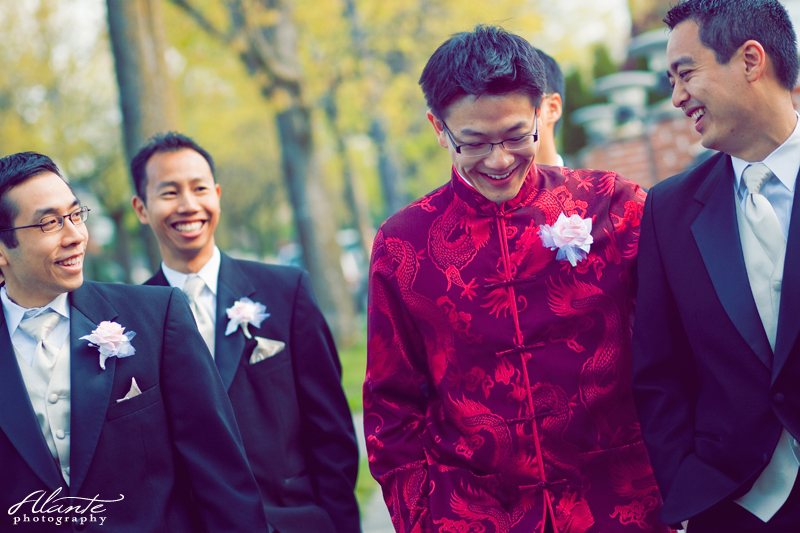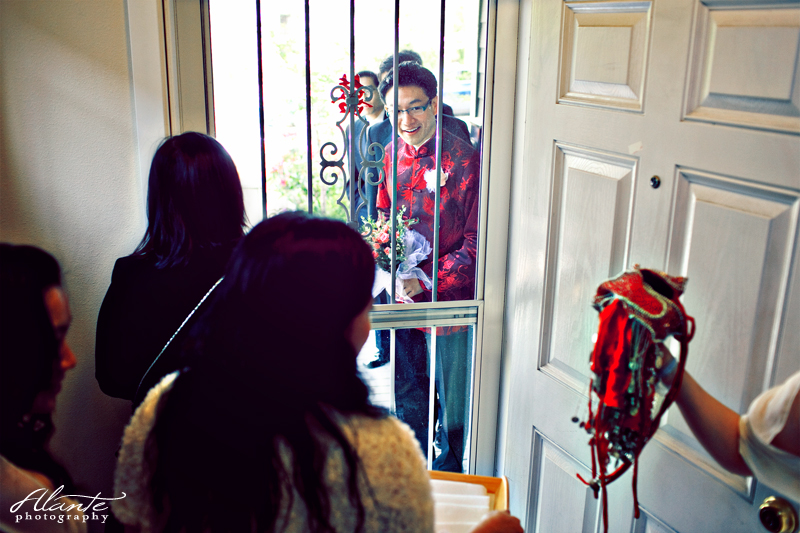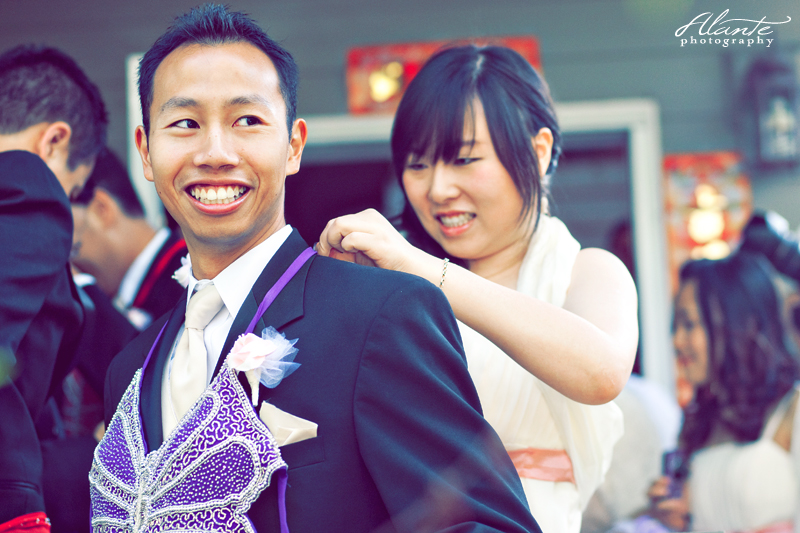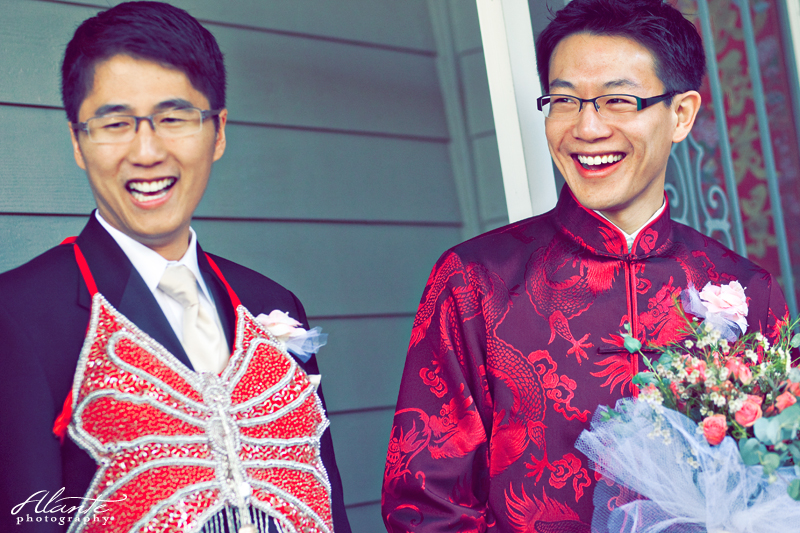 The bridesmaids take turns tying a monkey up in impossible positions that the groomsmen must then replicate.  If then can't… penalty snacks await them!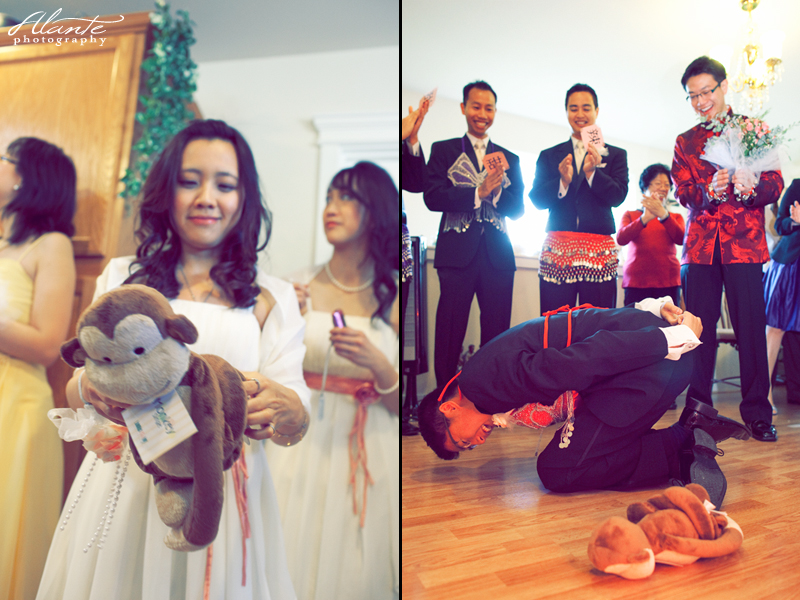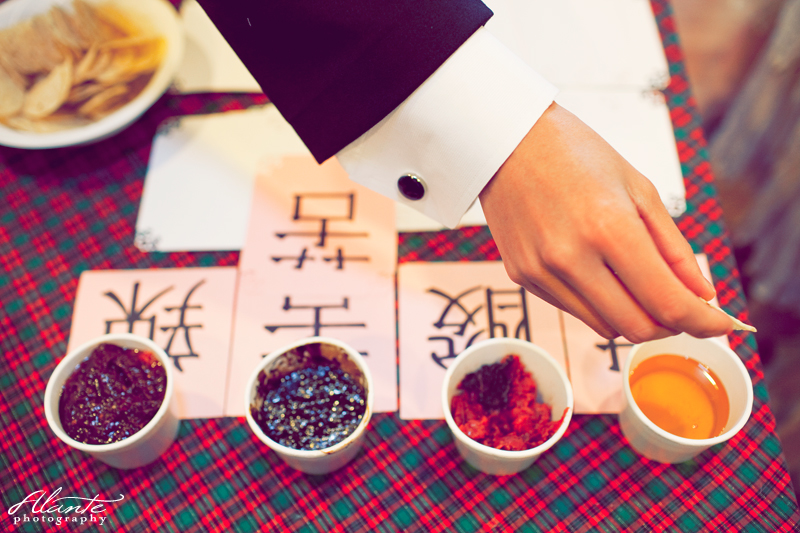 Holly watches the games via a remote viewer so that she doesn't have to miss out on any of the craziness happening just outside her door.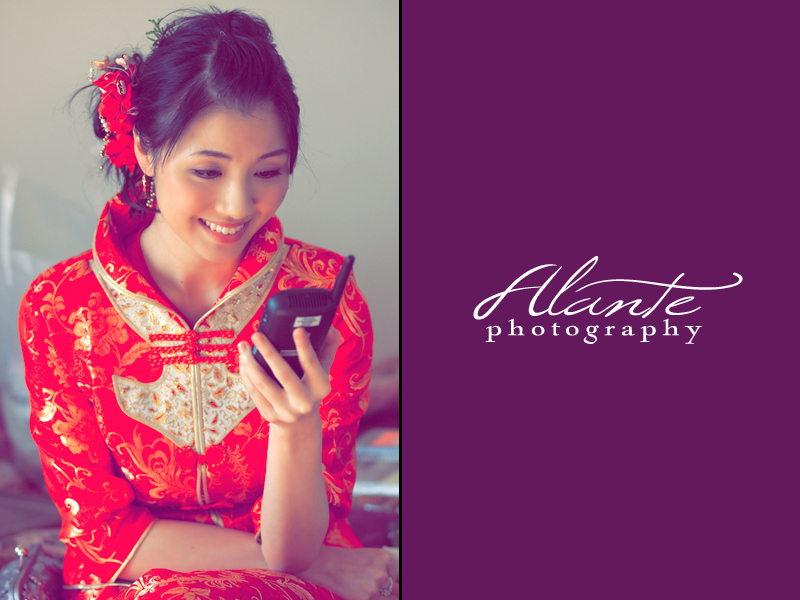 After much negotiation with the groomsmen – including a gold Starbucks card – the bridesmaids settle on a cash amount that they're willing to accept to allow Richard in to see Holly.  Lucky numbers and lots of back and forth go into this!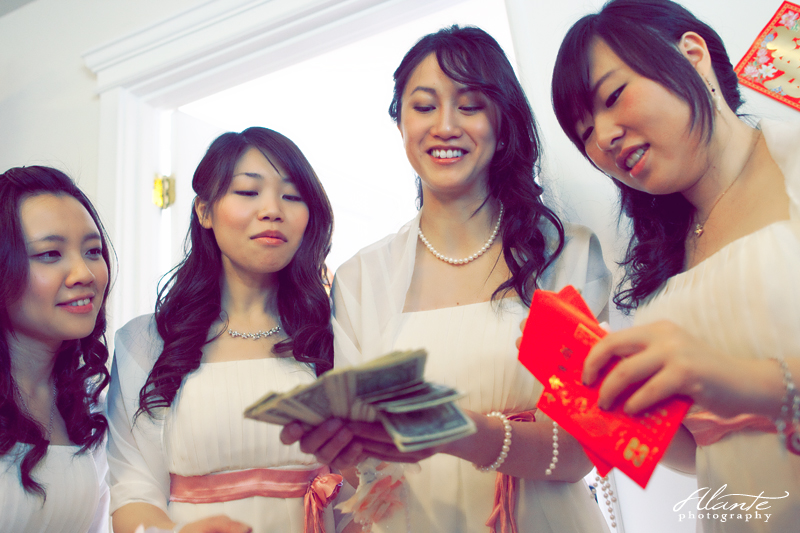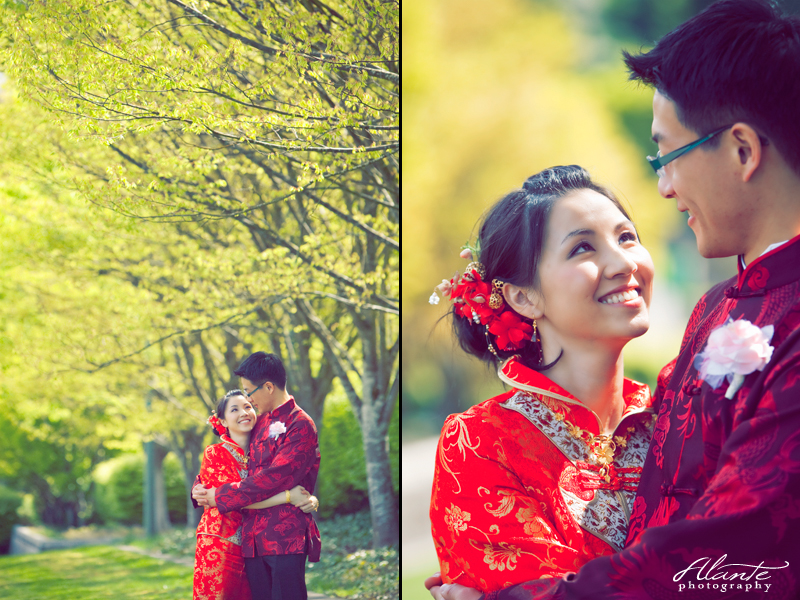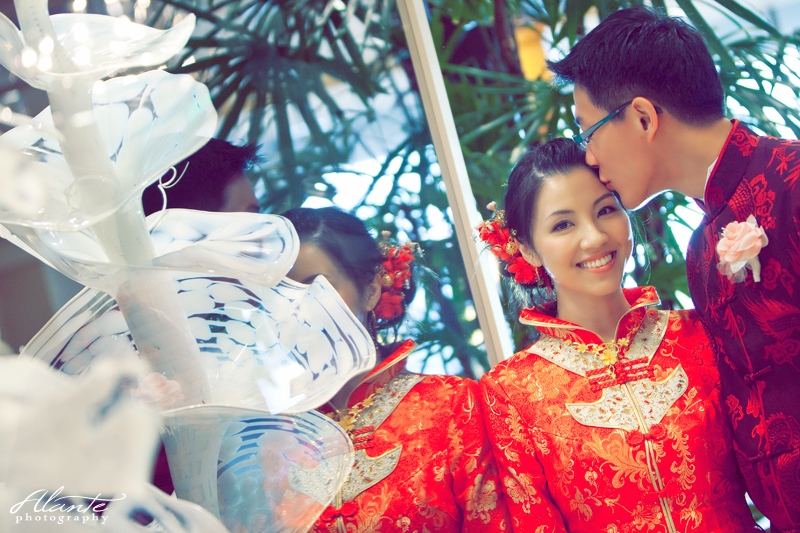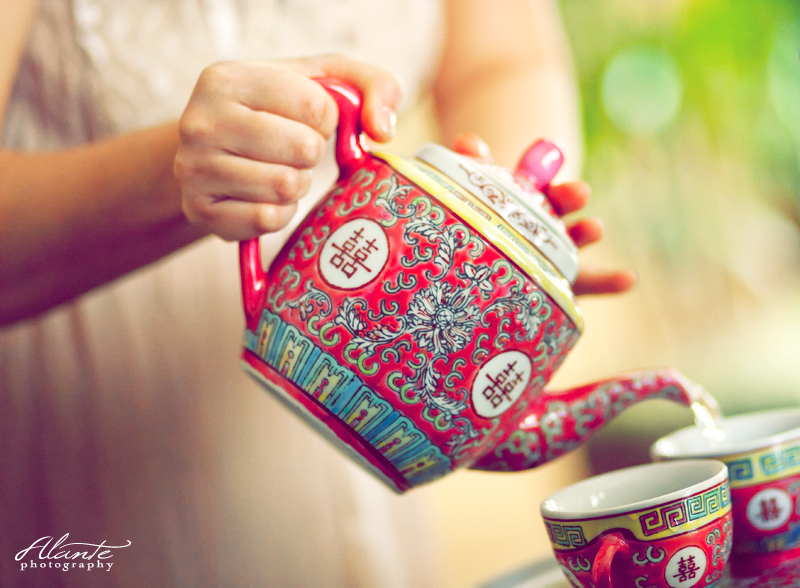 The tea ceremony begins by honoring Richard's late mother.  It's a gorgeous and meaningful ceremony.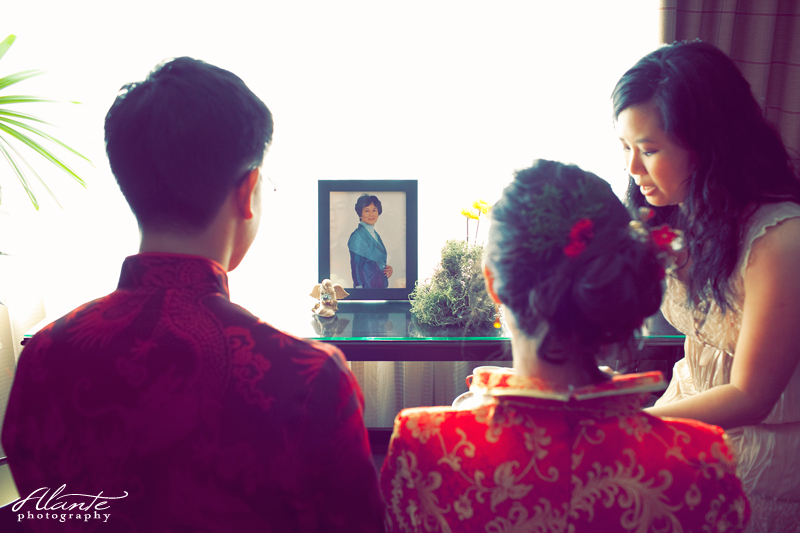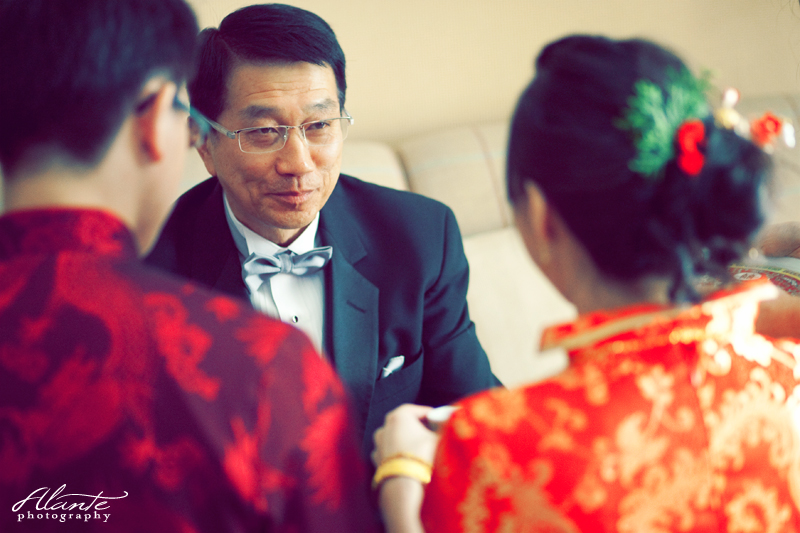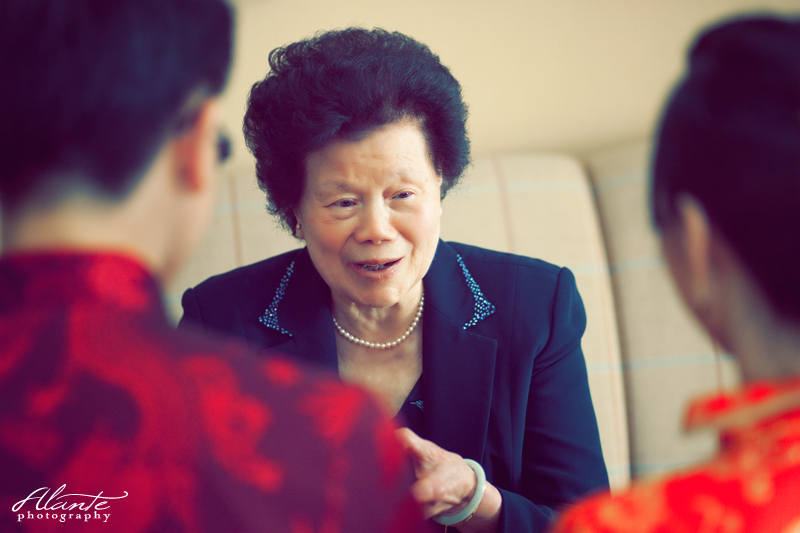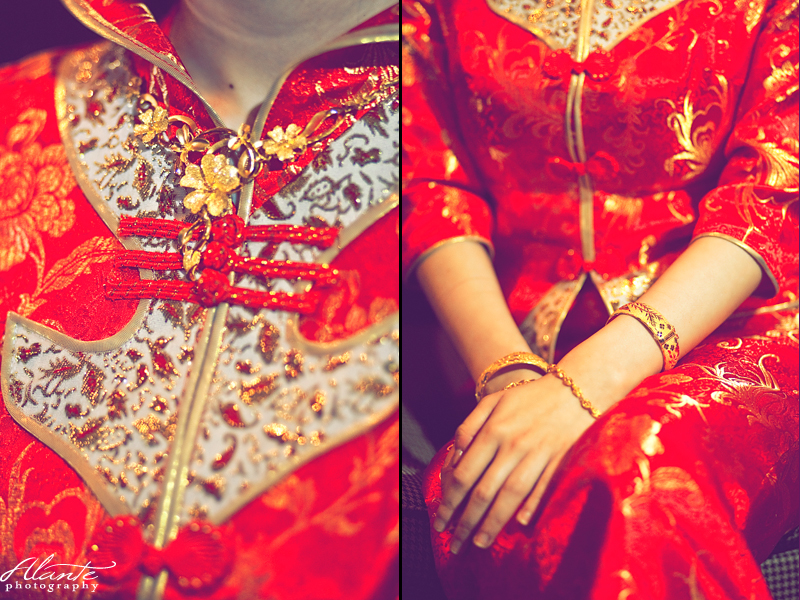 While Holly takes a quick snack mid-day, we photograph her Western ceremony details like the white dress and her shoes.  After she's dressed, everyone will head to the church for the ceremony.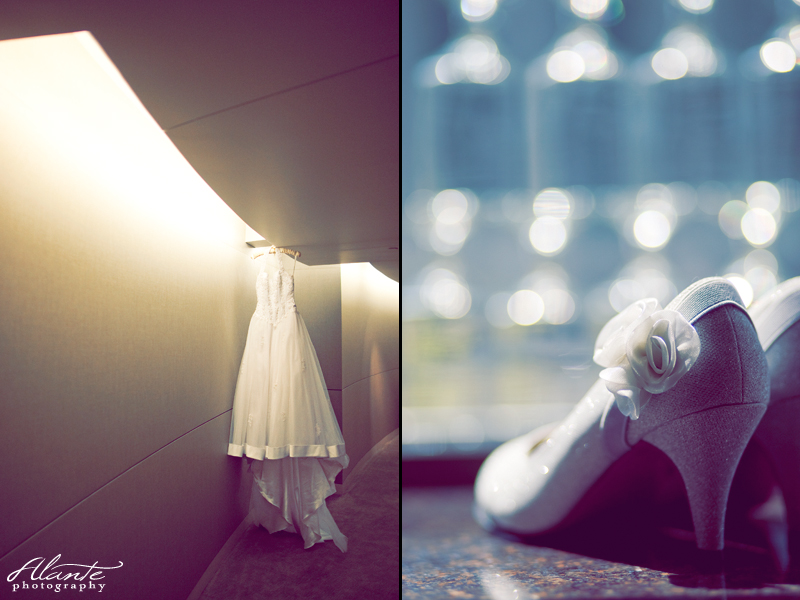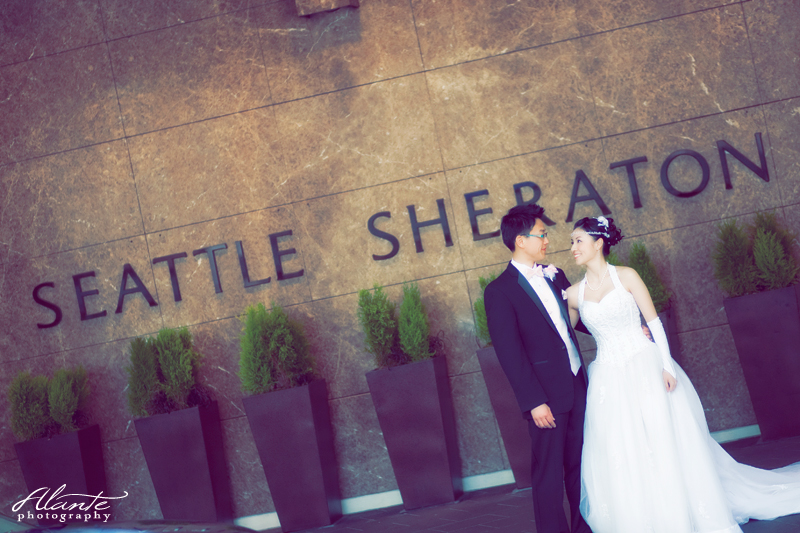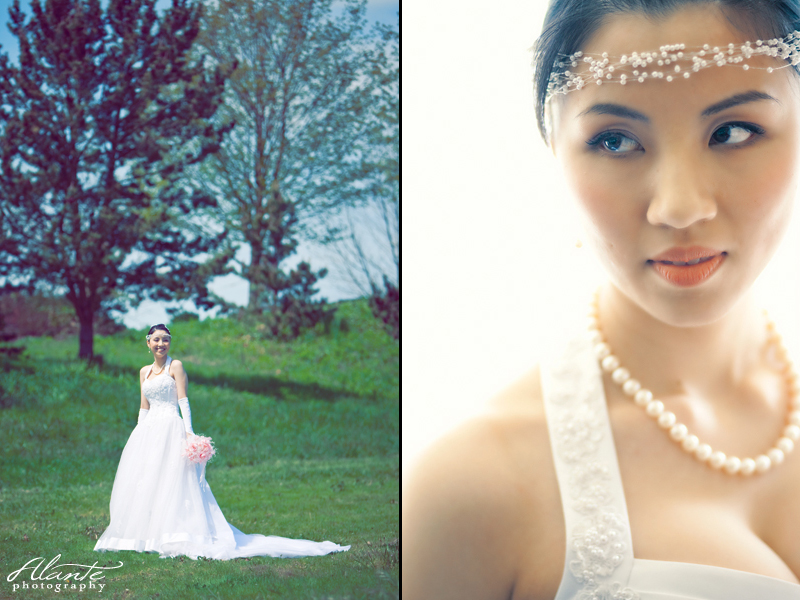 This sassy bridesmaids group photo is one of my favorite so far this year.  These ladies know how to rock the camera.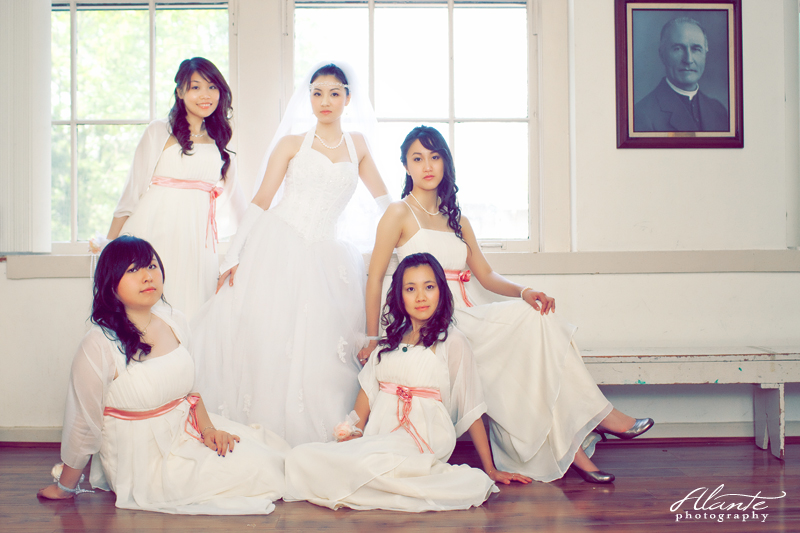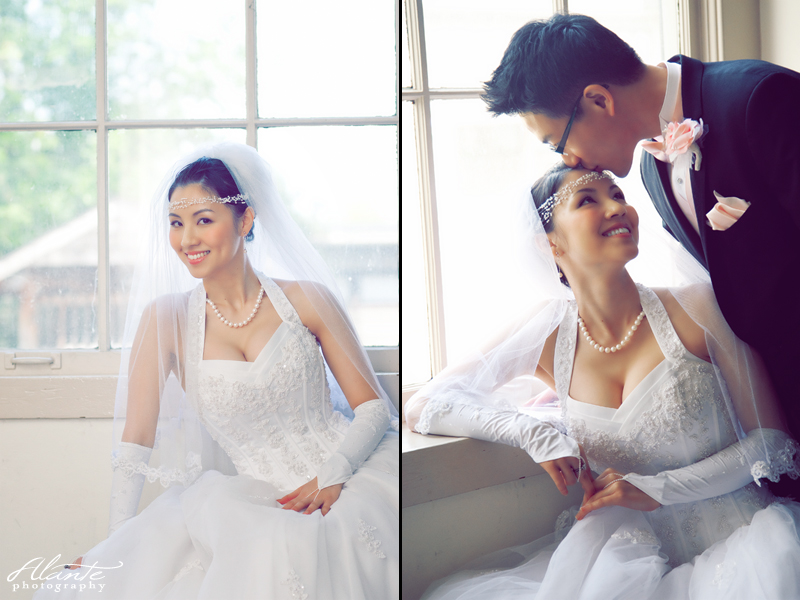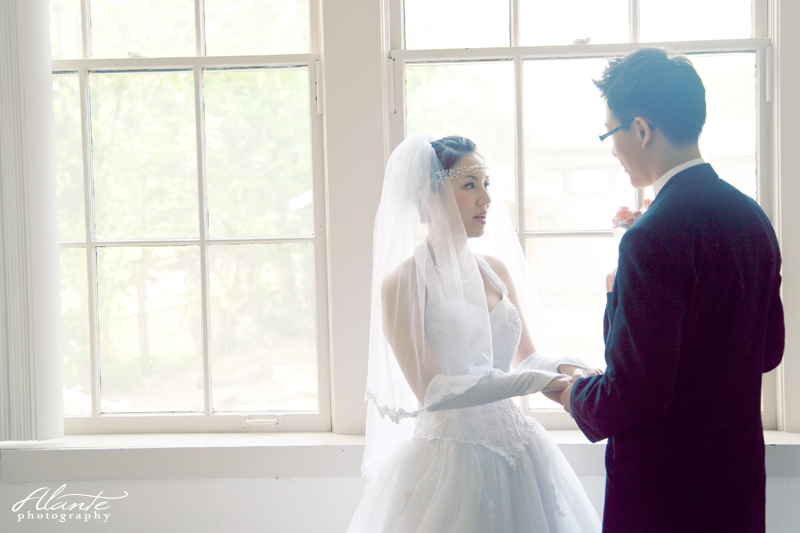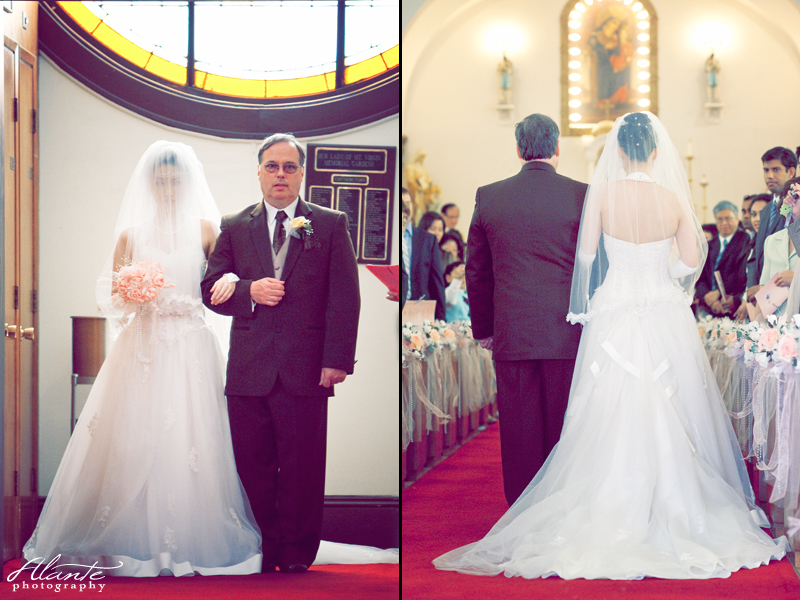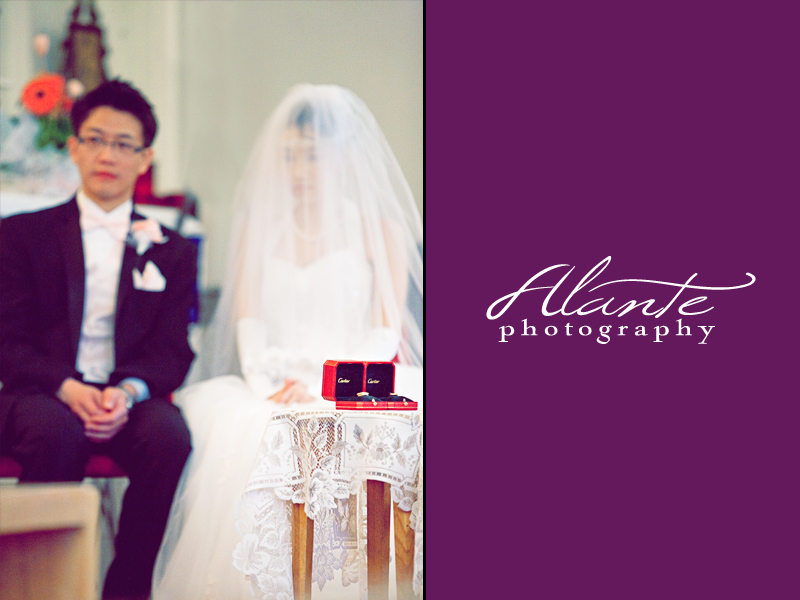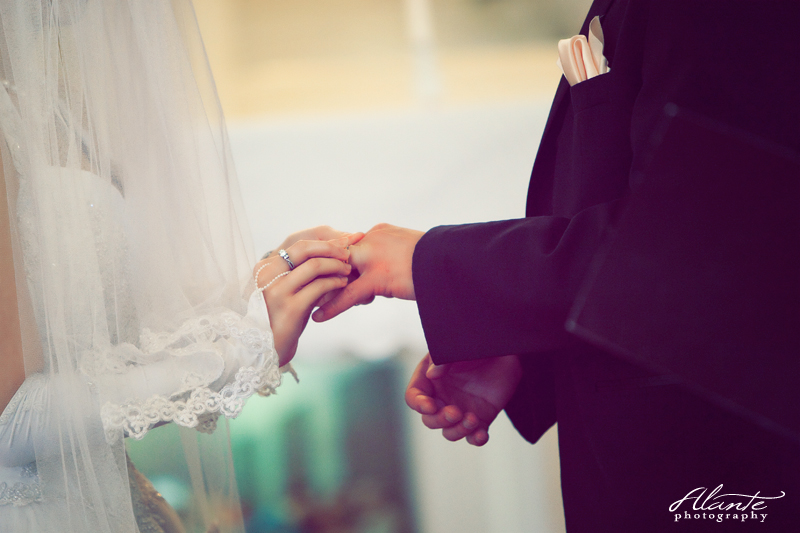 Holly is our first bride this year to use the blusher of her veil – having it veil her face.  It makes for a dramatic and beautiful first kiss moment!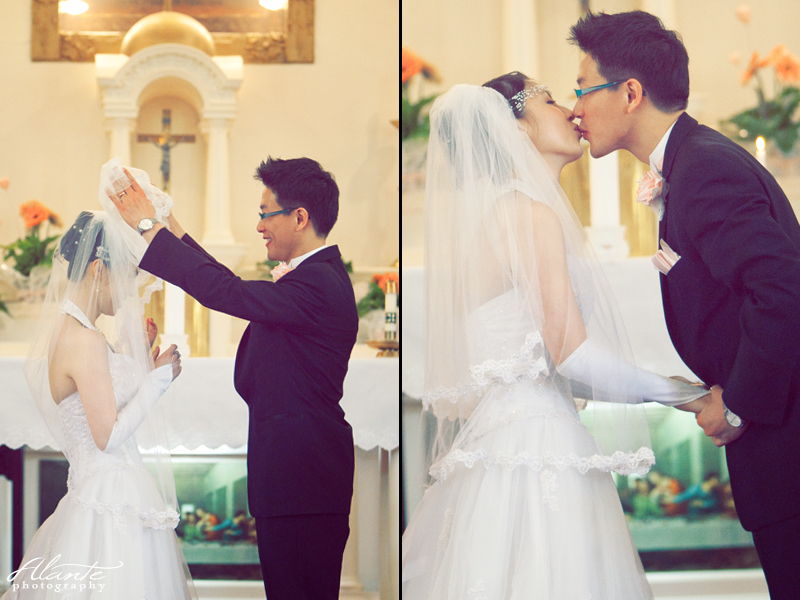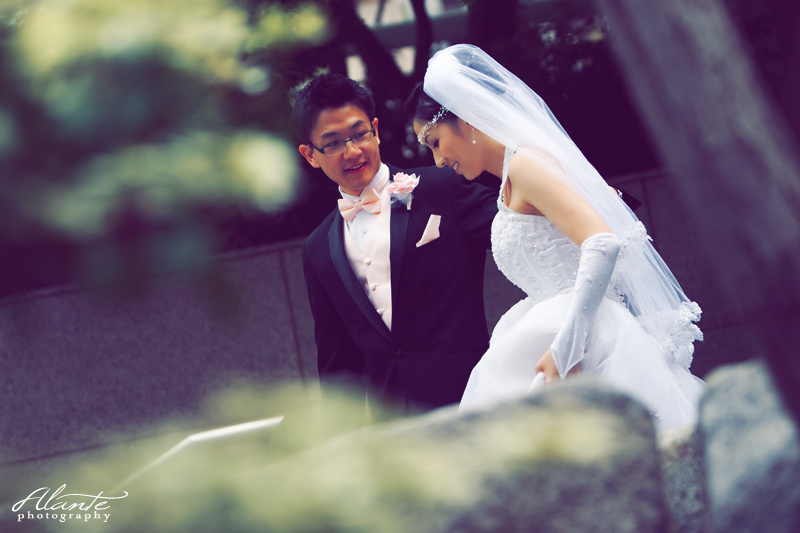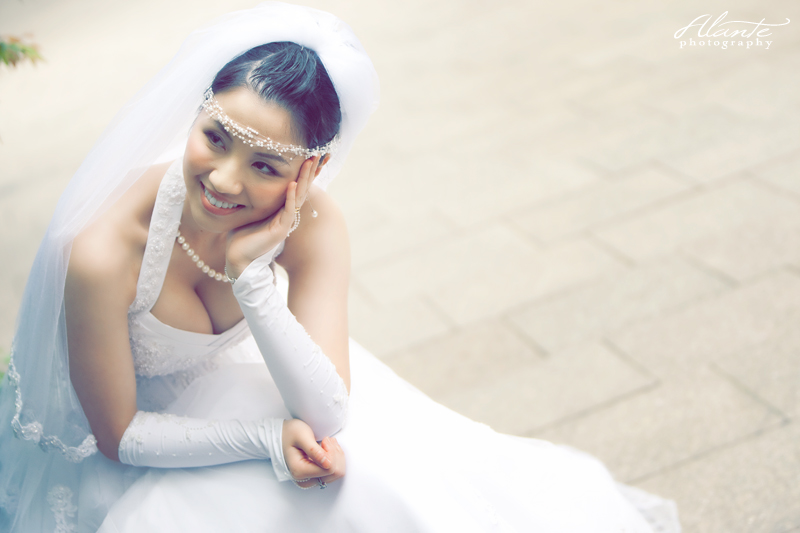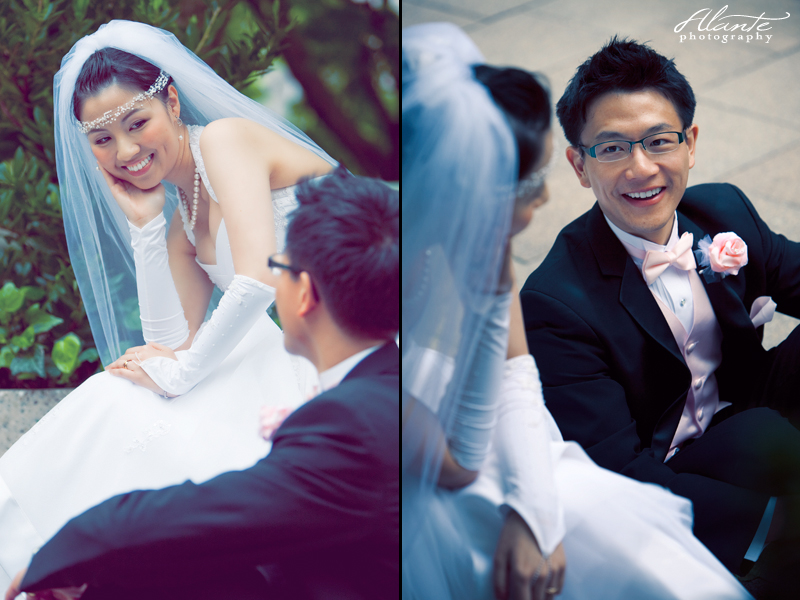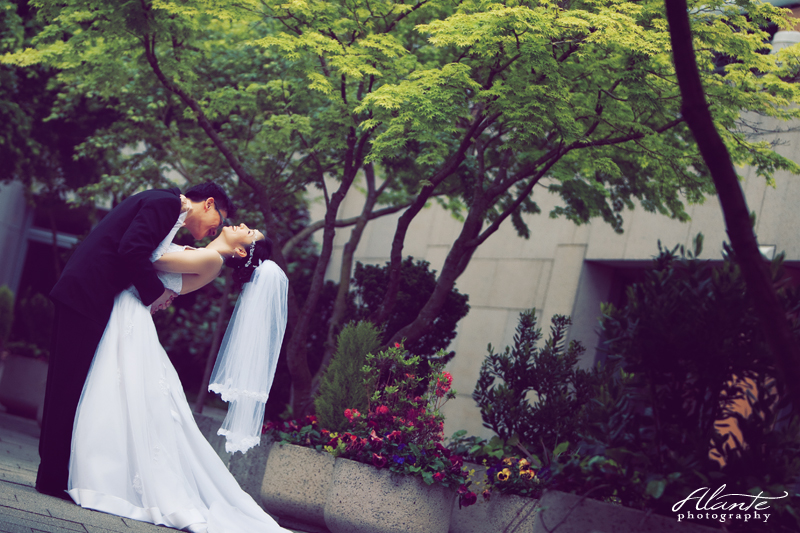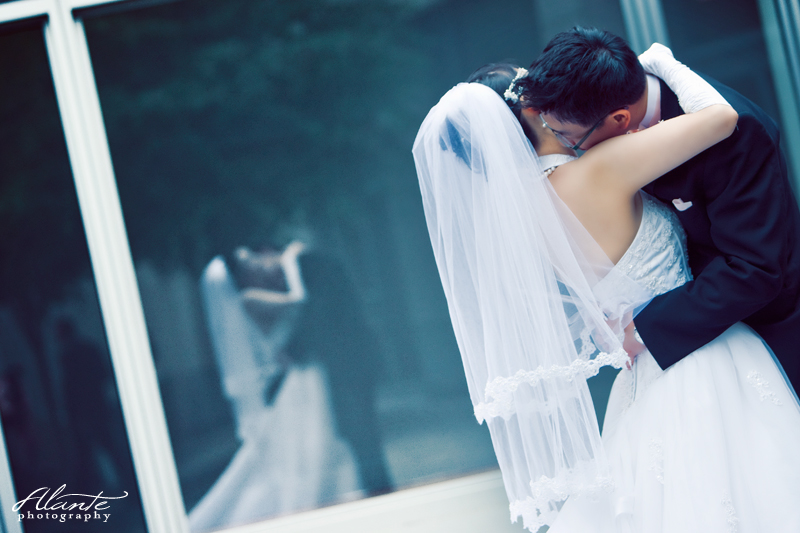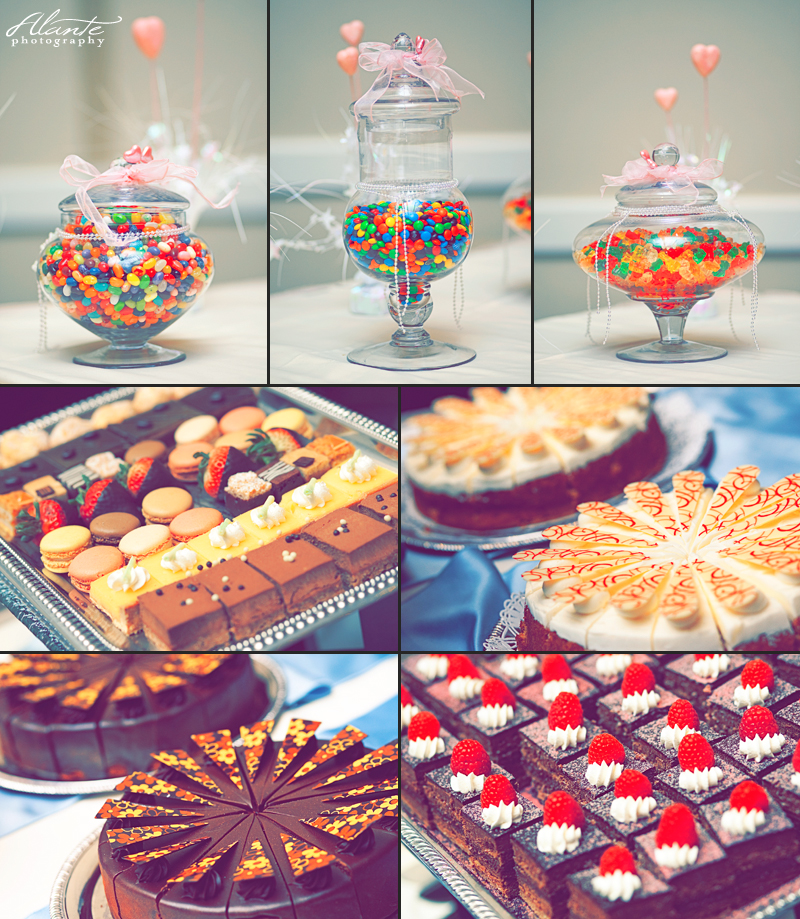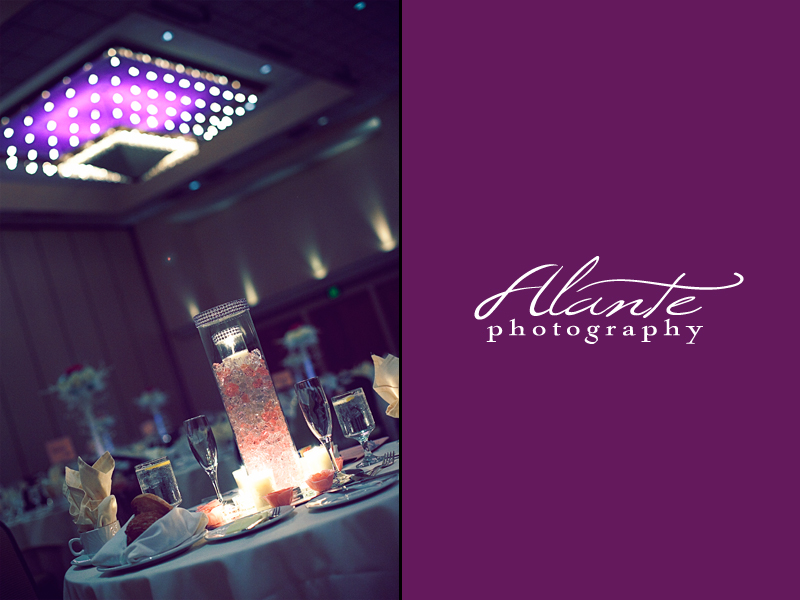 We used strategically placed remote lights to achieve the cinematic and dramatic feel for this reception.  Lighting is soooo key to a great image in a ballroom setting!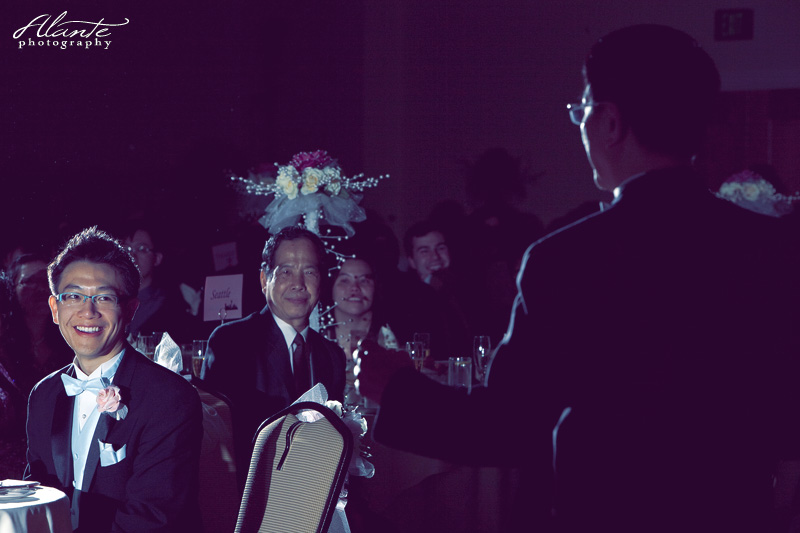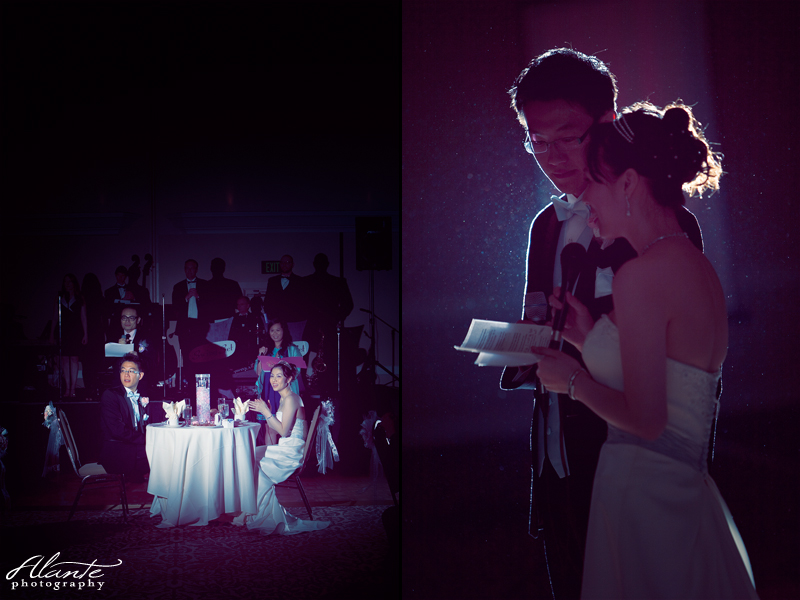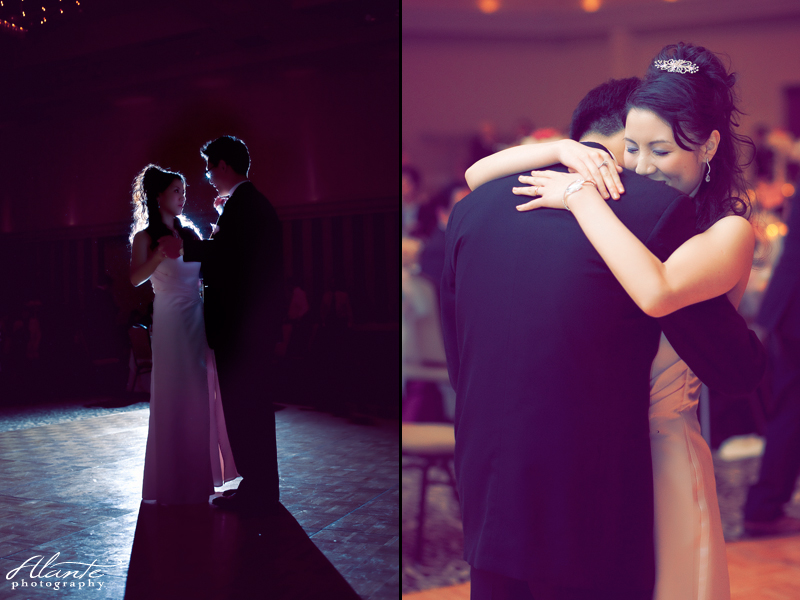 View the Alante Photography Portfolio | Contact Alante Photography | Like Alante Photography on Facebook
Comments
comments